Easy. Intuitive. Powerful. Complete.
EZ-Freight software for efficient cargo management.
Developed for: Freight Forwarders, NVOCC's, Cargo consolidators, Exporters, Shipping and Warehousing companies.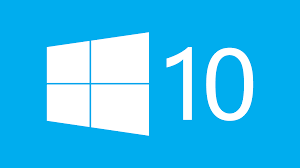 Microsoft Windows 10 Ready !  
Exceptional Customer Support
At Venex Systems we strive to exceed your expectations in Customer Support helping you with any questions or issues that may arise while using EZ-Freight software.
Upgrades included
EZ-Freight software upgrades are included as part of your monthly plan. Regular releases of upgrades keeps your EZ-Freight software up-to-date and with the latest developed features.  
WYSIWYG Forms
EZ-Freight software programs take advantage of Windows' (WYSIWYG) "What you see is what you get". Screens are identical to the paper forms utilized in the cargo industry.
Web Tracking
Through EZ-Freight web tracking your clients and agents can obtain real time status on on-hand cargo and shipment information.
Remote authorized users can access cargo information in friendly search options.
Desktop or Cloud
Whether based on your own in-house computer, Server or one of our state-of-the-art Web Servers, EZ-Freight is a powerful, easy and intuitive solution for your cargo management.
Affordable monthly plans
Complete software suite for single or multi-user environments. All modules included. Unlimited use. No contracts, no gimmicks.
Air Freight Software, Freight Forwarder software, ocean freight software, Air Waybill, 
Air Waybill Software, Bill of Lading Software, Freight Forwarding Software, 
NVOCC Software, Export Software, Air Waybill Management Software, 
Warehouse Management Software, Distribution Software, Cargo Software, Easy Software
VGM